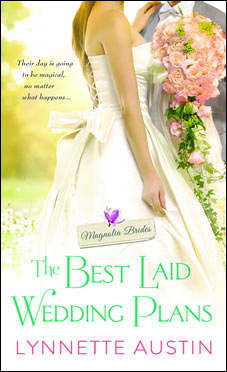 I'm so excited to announce my new Magnolia Brides series! The Best Laid Wedding Plans, the first in the series, releases November 3, 2015.
Georgia's Low Country. Soft, sultry, summer nights, sweet tea sippin' on the back porch, fireflies twinklin', and oh, those Southern men with their slow drawls and even slower hands. I enjoy writing about sassy, independent women and the men who love them, men who know how to treat their women and aren't afraid of emotion, whether it's anger or passion.
Turning crumbling Magnolia House into a wedding destination will be hard work, but Jenni Beth Beaumont knows it can be done. She's from the South, so, instead of whining, she rolls up her sleeves and makes things happen...along with some help from her friends. Three strong women—all determined to make Misty Bottoms, Georgia, the dream wedding destination. And if they find love of their own along the way? All the better.
I hope you'll come along with me to Misty Bottoms, Georgia, while Jenni Beth, Cricket, and Tansy meet the men who'll shake up their world!
Love a great wedding? Head over to Pinterest and check out my Best Laid Wedding Plans board.
This series, published by Sourcebooks, will be available at your local bookstores and in digital at Amazon.com and barnesandnoble.com. Happy reading! ...Lynnette
The Best Laid Wedding Plans available for pre-order at Amazon and B&N.
Read excerpt from The Best Laid Wedding Plans.
Lynnette also writes stories about life and love as Lynnette Hallberg. You can visit her other website at www.lynnettehallberg.com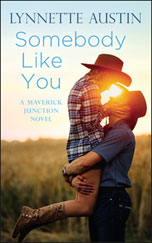 Somebody Like You, from the Maverick Junction series, is available at Amazon and B&N.